I'm getting to blogging a bit late this morning. I'm sitting at the church. There is an electrician at my house working. After Eileen left for work, I went to the Farmers Market. I picked up our CSA (Community Supported Agriculture) package for the week. You can see the contents above. Eileen and I subscribe to a small share and it is more than enough.
I chopped and cleaned some of lasts week's stuff that we haven't eaten yet.
In addition to the CSA stuff, I bought eggs, blueberries, melon (not pictured), lettuce and peaches. After separating out a few leaves of the lettuce for sandwiches, I chopped and rinsed the lettuce and put it in a plastic bag. If I do that, we are more likely to use it.
While I'm at it, I'll try to put some pics of the kitchen up. After putting a couple of pics in an edited post, the whole thing balks and I'm not sure why. But I start getting error messages which take forever to come up. Anyway, here's how the kitchen is looking.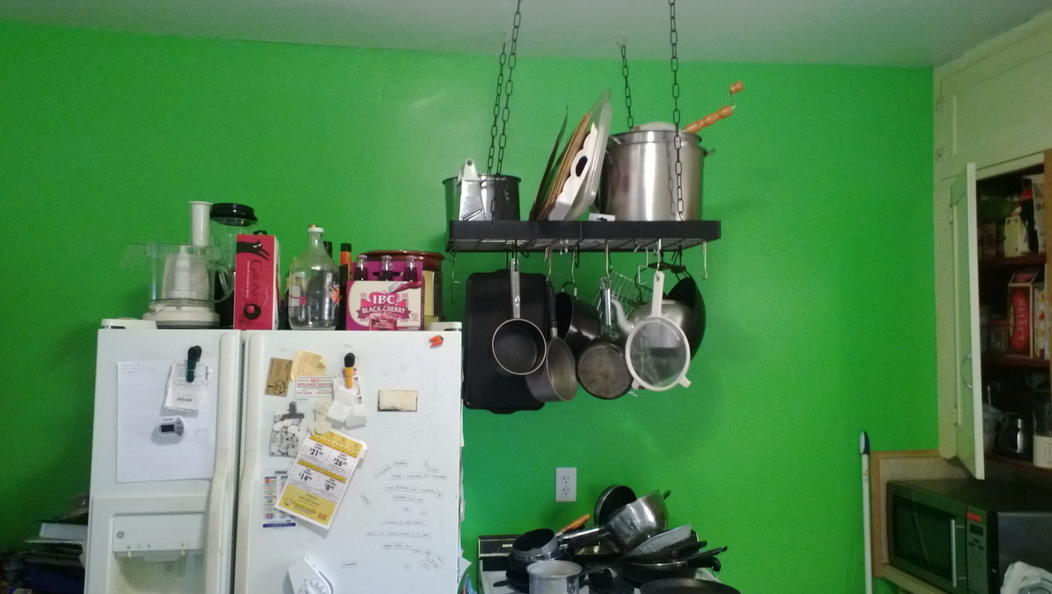 This picture gives a bit better idea of the color.
Afternoon update: I stopped trying to get pics up because they were taking too long. Then I came home to discover I had lost the internet at home. Now it's working and I'm going to just leave today's blog at this.
More tomorrow.